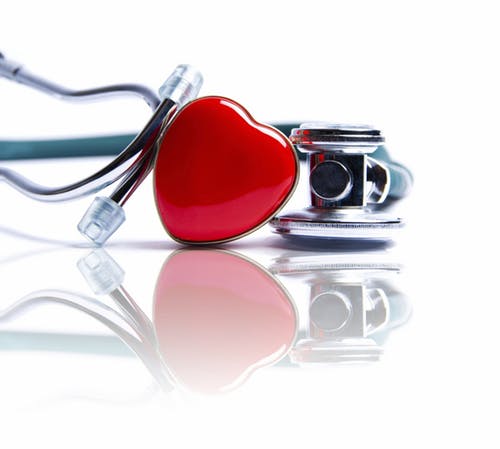 Integrated Medical Director – Primary Care / Behavioral Health- Watertown NY area
The Medical Director will be responsible for the oversight of behavioral health and primary care integration effort.This position will be responsible for clinical supervision and mentorship of Physician Assistants, Nurse Practitioners, Social Workers and other health care personnel within the Health Center and Community Wellness Programs.
He/She will participate in and support Quality Improvement activities for both programs while performing administrative tasks and duties.A strong commitment to a vision of whole health and person centered care, using a multidisciplinary team, is essential.
PERSONNEL MANAGEMENT RESPONSIBILITIES
Competency: Leading and mentoring providers
Expectations:
The ability to establish rapport quickly and to communicate effectively with consumers of healthcare, their family members and other providers
Continual interaction with clinical providers to ensure appropriate care is provided to patients
Works with clinical providers to incorporate evidence based guidelines into daily practice/workflows
Fosters integrated team development
Outlines clear expectations regarding team-based care, roles / responsibilities and workflow
Reviews and evaluates evidence based practice policies and practice standards
Competency: Oversite of Performance of providers
Expectations:
Ensures that provider documentation is concise, accurate and timely per policy and procedures
Continuous review and evaluation of provider's performance working in conjunction with the Associate Medical Directors, Program / Nurse Manager and Chief Medical Officer, as necessary.
Utilizes systems to evaluate performance behaviors as it relates to direct care, treatment,discharge planning, follow up care and documentation
Assists in identifying areas of deficiency and creates and tracks corrective action
Competency: Participates in the recruitment, hiring and orientation of new Providers
Expectations:
Participates in the interview process for new clinical providers
Designs an orientation program for new providers in conjunction with the Associate Medical Directors, Program and Nurse Managers, to include but not limited to:
-practice routines
– on-call services
– policies, procedures, protocols and standards of practice
– documentation requirements
– successful demonstration of clinical competencies
Precepts new providers as needed
Provide mentorship as needed
Ensures that new staff are familiar with the hospital environment, clinical roles and hospital services provided
Works closely with the Quality Improvement Department and Medical Staff office to ensure physician/practitioner credentials are up to date.
ADMINISTRATIVE RESPONSIBILITIES
Competency: Directs and influences activities within facility
Expectations:
Collaborates with Associate Medical Directors, Program and Nurse Managers in developing and revising patient care standards, protocols and procedures
Assists the Nurse and Program Manager in providing an environment for a coordinated and integrated team approach to patient care
Interacts with Program Manager and Nurse Manager to develop agenda for monthly staff meetings
Coordinate and lead monthly staff meetings
When required, participates in investigation, analysis and corrective action plans for complaints related to each department
Oversees peer review for the clinical providers on a monthly basis identifying trend issues, concerns and education opportunities
Attends monthly MEC/Medical Staff meetings
In collaboration with the Nurse Manager ensures compliance with the New York State Department of Health Code 405
In collaboration with the Program Manager ensure compliance with OMH regulations.
Understands and applies the philosophy/ mission
Align strategic direction with the overall strategic plan
Works with the Nurse Manager and Program Manager to determine staffing and equipment requirements
Will assist with required oversight of quality of care initiatives including performance against benchmarks, HEDIS dashboards, NCQA, ACO, IPA, and USPSTF, etc.
Adheres to Medical Staff bylaws.
Competency: Participates in formulating and revising clinical policies and procedures
Expectations:
Works with the Nurse Manager, Program Manager and other members of the healthcare team to develop and implement policies and procedures relating to clinical practice for each department
Assists development and implementation of a patient satisfaction survey and communicates areas for improvement
Competency: Participates in Quality Improvement Activities for each department
Expectations:
Participates with Nurse Manager and Program Manager in planning, promoting, and conducting quality improvement activities for the calendar year
Keeps medical staff members informed of Quality Improvement activities and outcomes
Participates in investigations of accidents, incidents and complaints and creates recommendations for corrective action
Accepts other responsibilities and duties as assigned by the Chief Medical Officer or Chief Executive Officer
PROFESSIONAL DEVELOPMENT
Competency: Remains up to date in specialty area of practice
Expectations:
Participates in continuing education programs and maintains board certification
Adheres to mandatory annual requirements
Remains current with required certifications
Participates in Policy and Procedure committee and Pharmacy and Therapeutics committee
EDUCATION, EXPERIENCE, CERTIFICATION, LICENSURE:
Graduate of an accredited AMA/AACOM approved medical school
Board Eligible or Board Certified in Family Medicine or Psychiatry with verified designated training in the other field
Eligible for a New York State Medical License
Credentialing approval for delineation of privileges from the Medical Staff and Board of Trustees at Hospital.
For more information contact Kelly Verzillo
kverzillo@radianthiresolutions.com